Honorary Membership in RMS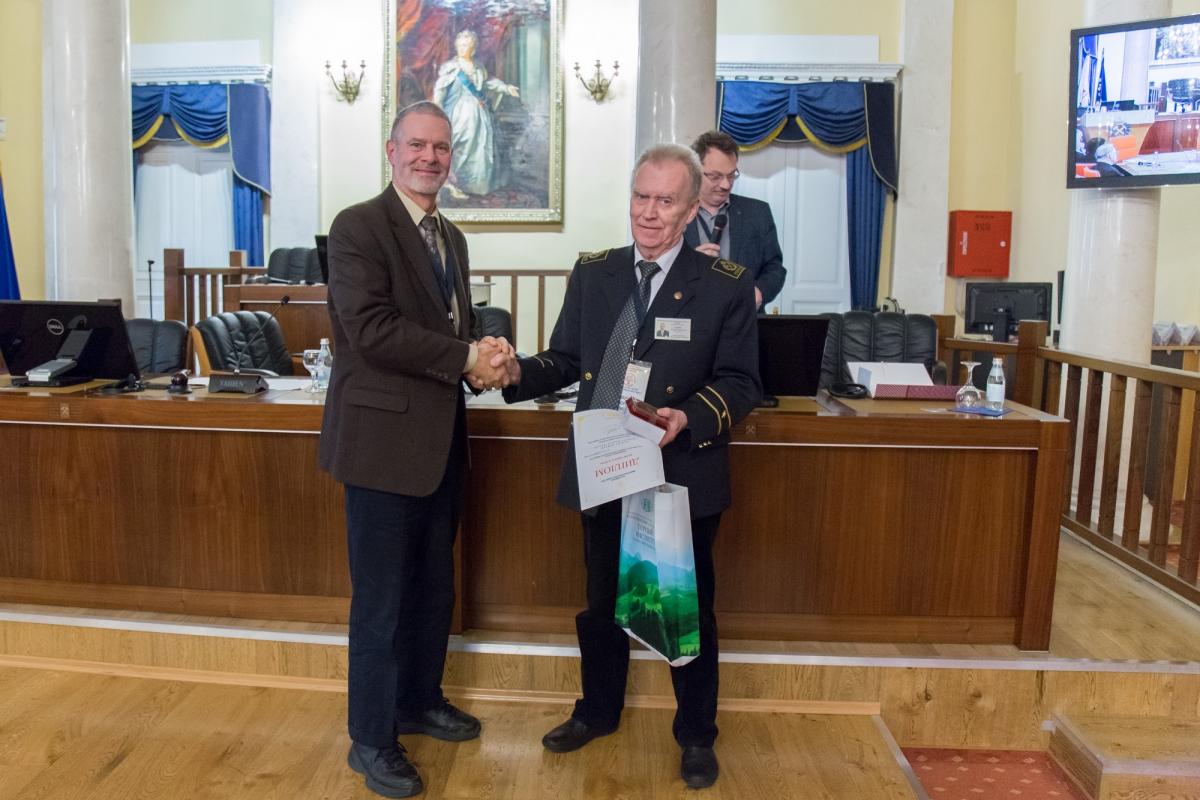 On October 13, 2017, Geophysical Laboratory Staff Scientist and Deep Carbon Observatory Executive Director Robert Hazen was awarded Honorary Membership in the Russian Mineralogical Society (RMS) for his "outstanding contributions to crystal chemistry of minerals under extreme conditions and theories of mineral evolution and ecology." The award was presented during the RMS bicentennial meeting, held in St. Petersburg, Russia, where the society was first established in 1817. During the meeting, Hazen presented a plenary lecture on data-driven discovery in mineralogy.
The RMS is the world's oldest currently active mineralogical society. Honorary foreign membership is a rare distinction that has been awarded only 135 times in the society's 200-year history. Hazen joins the ranks of many notable past recipients, including William Bragg, Victor Goldschmidt, Johann Wolfgang von Goethe, Alexander von Humboldt, and James Dwight Dana, as well as Geophysical Laboratory scientists Arthur Day, Norman Bowen, and Hatten S. Yoder Jr.
"This recognition was an amazing and humbling surprise, especially coming from such admired colleagues in the Russian mineralogical community. It's very meaningful to share this title with my former friend, adviser, and colleague Hat Yoder."