Hazen Awarded the 2016 Roebling Medal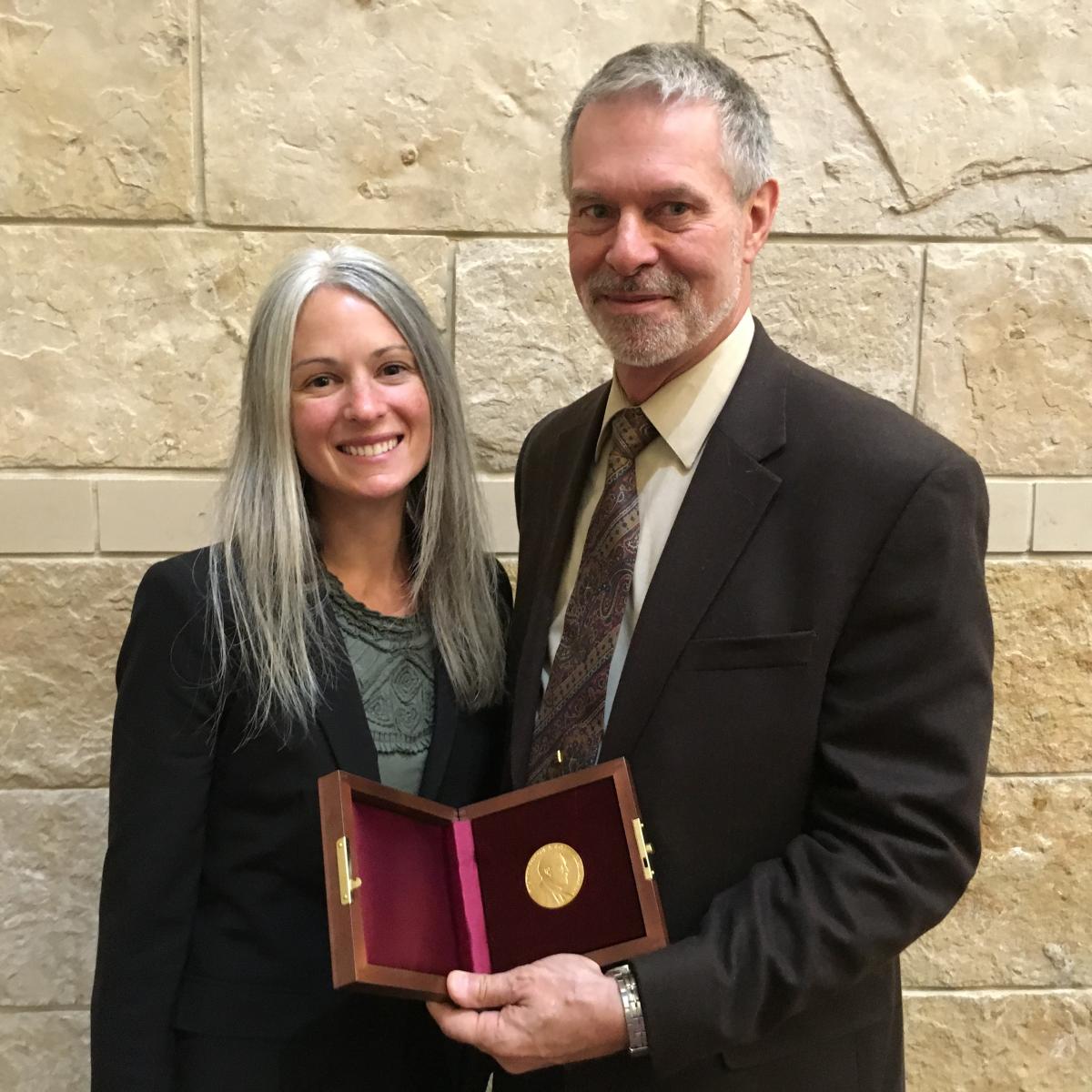 On 27 September 2016, the Mineralogical Society of America (MSA) awarded Robert Hazen the 2016 Roebling Medal for his ongoing research into the co-evolution of the geosphere and biosphere. In his presentation speech, Russell Hemley commented that Hazen's exceptional career "has not only influenced the mineral sciences in diverse ways but has broadened the scope, relevance, and impact of mineralogy in many fields and communities beyond."
The Roebling Medal, MSA's highest honor, is bestowed annually "for scientific eminence as represented primarily by scientific publication of outstanding original research in mineralogy." First bestowed in 1937, the Roebling Medal is named in honor of Colonel Washington A. Roebling (1837-1926), an avid mineral collector who was involved with the MSA from its founding in 1919 until his death.
The award was presented in Denver, Colorado at the 2016 Geological Society of America Annual Meeting. The meeting included a session in honor of Hazen, titled Mineralogical Evidence for the Co-Evolution of the Geosphere and Biosphere: In Honor of Robert M. Hazen, 2016 Roebling Medalist. During the session, Hazen presented an award lecture on The Co-Evolution of Earth and Life; Insights from 'Big Data' Mineralogy. 
Robert Hazen joins a distinguished group of past Roebling Medal recipients, including Norman L. Bowen (1950) and Linus Pauling (1967).
Read Hazen's acceptance speech here.