Trilobites
Please see here for Robert Hazen's tilobites collection housed at the Smithsonian's Sant Ocean Hall.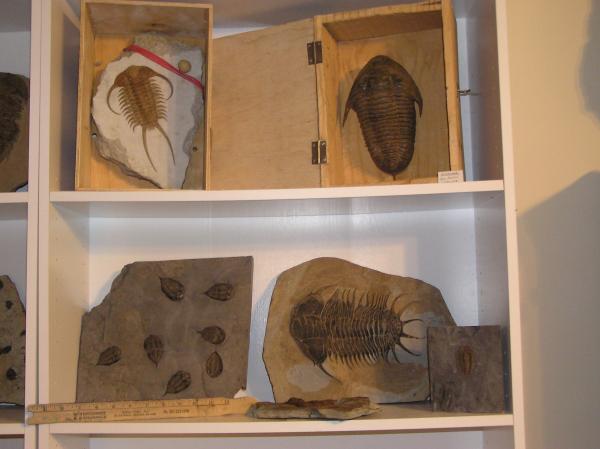 The Hazen collection of Trilobites, which was begun in 1969, includes approximately 2,000 specimens representing almost different 1,000 species from six continents. The collection has strong coverage of specimens from the Cambrian, Ordovician and Devonian of Morocco, the Ordovician of Russia, the Cambrian and Silurian of Bohemia, and all periods from the United Kingdom and North America. The collection is being donated to the Smithsonian Institution over the next several years (the first specimens were transferred in 2007) as it is fully photographed and catalogued. Approximately 50 exceptional pieces are included in the museum's Hall of Ocean Life, which opened in November 2008. An additional 30 specimens from the Hazen Collection are included in the display of trilobites in the Paleontology exhibits at the National Museum.
    The following photographs, representing approximately 3% of the collection, underscore the astonishing diversity of trilobites.

 The Smithsonian Department of Paleobiology