Historic Brass Instruments
The Hazen collection of historic brass instruments consists of approximately 25 natural, keyed and valved soprano brasswinds from c.1800 to the modern era. Highlights of the collection, which will be illustrated on this site soon, include Eb saxhorns by J. Lathrop Allen and E. G. Wright, as well as a set of matched 19th-century British Eb natural trumpets.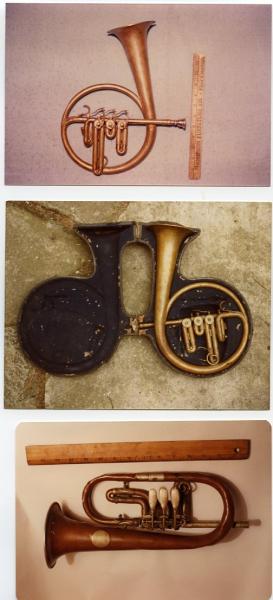 Eb soprano saxhorns by E. G. Wright, Boston, c.1860 
Robert Hazen was a dealer in historic brass instruments in the 1980s. Many of his most important finds are now in the Smithsonian Institution collection, which acquired approximately eighty 19th-century cornets, saxhorns and other brass instruments from him. An important collection of keyed bugles was acquired from hazen by the Shrine to Music Museum in Vermillion, South Dakota.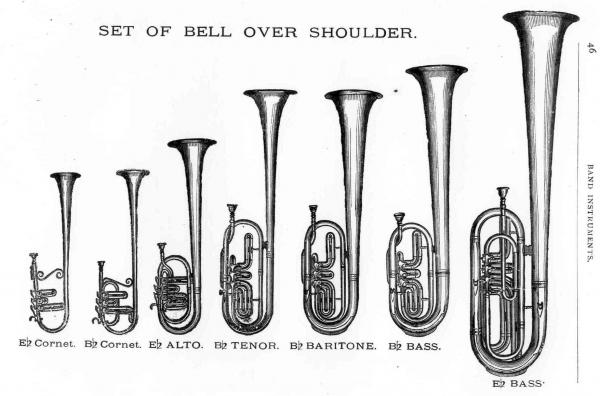 Set of overshoulder brass instruments from a Lyon & Healey catalog, c. 1870.